Five reasons why you must rekey your locks today!
Five reasons why you must rekey your locks today!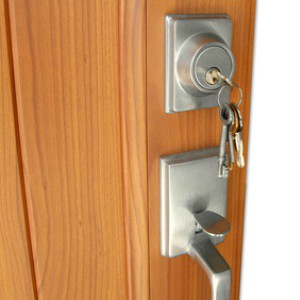 The 53rd Governor of New York, George Patak was quoted saying that people who are safe in their homes have more freedom to pursue their dreams. At Garland Locksmith pros, we live by this philosophy. And that is why we are here to share with you a list of five reasons why and when you should go for lock rekey:
Have you moved into a new house?
After moving into a new house or condo, it is of utmost importance to replace old keys with new ones. This is the ideal time to get your home locks rekeyed. Your new home is not entirely yours until you have taken control of its locks.
The thing is that, a lot of people may have access to your home, including real estate agents, contractors, previous owners, landlord and housekeepers. This applies in both cases- whether you buy a brand-new property or a house that was previously occupied. You need to understand that rekeying is the only way to be entirely sure that unwanted and unknown people do not have access to your home.
If you tend to lose your keys and have lost them recently, lock rekey is a must for you. Getting another copy made and just carrying on with your life may sound as the more convenient option but it is risky.
As professionals with years of experience in this industry, we strongly recommend going for lock rekey services asap. Afterall, you would not want to risk the safety of life and property for procrastination and ignorance.
Do your keys not work well anymore?
Over time keys and locks can wear out due to overuse. They may rust or their tips may smoothen over the years. When your key becomes way too smooth and is not working properly, then it is the time to go for lock rekey services. Sometimes, keys might get so damaged and rusty that they might no longer open door locks properly.
Locksmiths at Garland Locksmith Pros will let help know which procedures are right for you. As a general rule of thumb, you should rekey your locks at least every five year to avoid key breakdowns inside lock systems and other emergencies.
Has there been a break in or signs of an attempt of theft?
Do not wait for the crime to happen. If you observe signs of break-in or theft at your property, please go for lock rekey services immediately to avoid any mishaps. Remember, prevention is always better than cure. Why wait for things to get worse?
However, if unfortunately, a break-in or burglary has happened, we have your back. We understand the sense of urgency that you might feel at such times. Call Garland Locksmith Pros and our mobile units will be at your service within 30 minutes to help you out with lock rekey, lock change, lock installation and key replacement among other locksmith services.
Go with Garland Locksmith Pros for lock rekey and other lock-related services
At Garland Locksmith Pros, we understand have a team of rekeying and lock replacement specialists with years of industry experience and expertise. Our team will provide you with the best lock services at reasonable rates.
At Garland Locksmith Pros, we offer quick turnaround and same-day services. Our team of well-trained technicians and engineers can help you install various types of complicated door systems with ease and efficiency. You can rely on us for your automatic door closers installation as well as maintenance needs to keep your property functional, safe and sound, all year round.
Write to us at manager@txgarlandlocksmith.com or give us a call at our 24-hour customer care helpline (469) 333-2599 to know more about our range of services and get quotations for your requirements now! Book an appointment online to avail special discounts and waivers. You can also get price estimates on our website.
Get in touch with us anytime for skilled technicians in Garland, Texas and surrounding areas. Our local technicians and engineers with years of experience and expertise in the industry. We are a fully licensed, bonded and insured company and here to help you out with a plethora of services.
You can also reach out to us online to know more about our 24 hour locksmith services, residential locksmith, automotive locksmith, commercial locksmith services and more.