The importance and applications of automatic door closers
The importance and applications of automatic door closers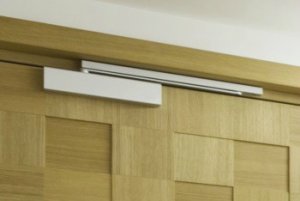 Automatic door closers, also known as door openers, are basically systems that allow users to open or close a door with push buttons, motion detectors or other devices. Automatic door closers are most commonly installed on fire emergency doors. These closers can help control the damage in case of a fire. Another advantage of installing a door closer is that it helps maintain cooler temperatures and thus saves energy. It is safe to say that door closers not only provide safety during events of fire etc. but also help save money in the long run by maintaining room temperatures and saving energy.
There are various types of automatic door closers available in the American market today. From online to offline- there is no dearth of options. The most popular types of door closers in the Garland Texas area are:
Surface-Mounted automatic door closer
Concealed in-frame automatic door closer
Concealed in-floor automatic door closer
Concealed in-door automatic door closer
Depending on your needs and requirements, you can get one of these closers installed. If you are confused about which door closer will be best suited for you, fret not. Our expert team at Garland Locksmith Pros can help you make an informed decision about this. With a minimum of 5-year industry experience, our technicians will know what's best for your property's safety.
The purpose and functioning of a door closer
An automatic door closer ensures that doors mechanically close after they have been opened and no one is in the proximity. This comes in handy in cases where fire doors are installed as theyshould be kept closed at all times. This is important for the safety and security of life and property in the event of a mishap.
If you run a school or a hospital and are worried about the doors getting loudly banged disturbing the daily activities in your commercial premises, these fixtures are a go-to solution for you. The best part is that you can go for automatic door closers that come with in-built dampers. These dampers enable a level of control over the force and speed at which the door closes ensuring there are no sudden loud bangs. This cushion becomes especially crucial for heavy doors.
Furthermore, an automatic door closer ensures that your entrance has closed securely after someone passes through it preventing criminal activities like theft, robbery or trespassing.
Why go with professionals for fixing automatic door closers?
While these days there are DIY videos for almost everything online, this is not something you want to do it yourself. It is important to correctly adjust and control the speed at which the door closes to prevent an injury to a small child or a less physically able person. In fact, even someone carrying something heavy can get injured if they are unable to move quickly.
Professional engineers and technicians at Garland Locksmith Pros are well-trained to fix these things and ensure the safety of people entering and exiting through the doors in your property.
Go with Garland Locksmith Pros for automatic door closer repair and installation services
At Garland Locksmith Pros, we offer quick turnaround and same-day services. Our team of well-trained technicians and engineers can help you install various types of complicated door systems with ease and efficiency. You can rely on us for your automatic door closers installation as well as maintenance needs to keep your property functional, safe and sound, all year round.
Write to us at manager@txgarlandlocksmith.com or give us a call at our 24-hour customer care helpline (469) 333-2599 to know more about our range of services and get quotations for your requirements now! Book an appointment online to avail special discounts and waivers. You can also get price estimates on our website.
Get in touch with us anytime for skilled technicians in Garland, Texas and surrounding areas. Our local technicians and engineers with years of experience and expertise in the industry. We are a fully licensed, bonded and insured company and here to help you out with a plethora of services, such as lock change, lock repair, residential and commercial locksmith services. We are just a call away!