Emergency Locksmith Garland Texas
Emergency Locksmith Garland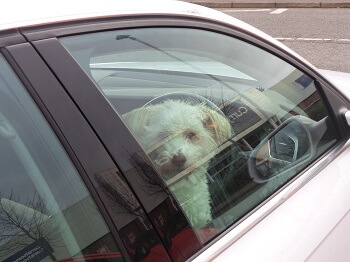 Are you in need of an emergency locksmith Garland, Texas? The experienced, professional staff at Garland Locksmith Pros offer 24/7 locksmith service and are here to help you when you need it most. Each of our expert technicians, are licensed bonded and insured. We understand that you do not have time to waste, which is why we provide fast and friendly service, and you can count on a quick 30 min response time. We are an established and complete locksmith service in Garland TX and surrounding areas.
Our Reputation is Built on Exceptional Standards
Garland Locksmith Pros has 5+ years experience providing emergency locksmith Garland, Texas services. Our reputation is built on our commitment to up front pricing, fast and friendly 24/7 locksmith service and our well trained staff of expert technicians. Honesty and customer commitment have built the foundation of our vision in providing you with a reliable and complete locksmith service! Each of our mobile locksmiths are fully equipped with the latest tools and equipment to assist with any of your emergency locksmith Garland, TX needs. We set clear expectation by providing up front pricing and arrival times the moment you contact us. If you are looking for the most experienced and dependable, complete locksmith service in Garland, TX and surrounding communities, you have found it!
Residential, Business and Emergency Locksmith Garland, TX Services Provided
Key Extraction – At some point, we all experience the folly of an old or weak key breaking off in a lock or ignition. If you have a chipped transponder key, you do not have to worry about the high cost of a dealership replacement, we can help you at a fraction of the the dealership costs for repair or replacement!
Home Lockouts – Mornings can be hectic, leaving your keys on the counter and not realizing it, before you locked the door behind you, is a common problem. We will get you on the road quickly! You can be sure that your privacy and home are protected by our licensed, bonded and insured technicians!
Office Lockouts – Whether your company has an individual key system or a master key system, our qualified technicians will complete your job quickly so that you can get back to business! We can also help you with file cabinet lock replacements and transponder (chip) key replacements.
Burglary Damage Repair – A burglary can be devastating, we understand the importance of restoring security and your peace of mind. We are licensed, bonded and insured and our professional technicians are ready to answer questions, if you are also considering upgrading your security lock system.
Lock Change – Whether you are looking to change your locks due to damage, normal wear and tear, or burglary- we provide a variety of choices from the most trusted manufacturers.
Lock Rekey – A cost effective alternate service for frequent tenant changes and lost car keys. If you are a new home owner, we recommend highly recommend our rekey service as your first line of defense in home security. When we perform a rekey we will automatically verify the integrity of you installed lock system.
Car Lockouts – You put your groceries in the trunk and as the lid closes, your keys drop inside. Do not fret! We will get you on your way before the ice cream melts! We recommend having a duplicate key made to prevent future mishap, and we will be happy to assist you. If your vehicle has a transponder key, ask one of our qualified technicians how we can save you money on a replacement or duplicate key.
Remember our name, Garland Locksmith Pros– one of the most trusted local companies ready to help you with residential, commercial and emergency locksmith Garland, Texas needs!