Lost your car key and looking for car key replacement
Garland Locksmith Pros is your ideal destination
Buying a car or owning a car of our own is probably the first big dream that occurs to us as early as High School. This is most likely true for 90 percent of us, if not 100 percent. Cars are like our second homes. We listen to our favorite songs in our cars, we go for romantic long drives with our loved ones, we even have some of our most memorable fights in cars. Some of us have slept in cars during long chilly nights on the road while some of us got our first car as a gift from our Dad and thus we are close to it. Basically, cars are our buddies. Even imagining someone causing harm to our cars is tough for us.
What happens when we lose our car's key? What if someone stole it? What if someone found the key and stole our car? If your car key is lost and you do not have a spare duplicate, you will realize how much of a frustrating, almost annoying ordeal it can be. If you are lucky, you might be able to work your way out of a car lockout easily, and a huge part of that has to do with the availability of optional entry methods. However, since you are reading this, we will assume that you have most likely lost your car keys and have no duplicate spare.
If you live somewhere in Garland or around that area in Texas and are looking for a car key replacement service, you have landed on the right web page! Garland Locksmith Pros is an insured, certified and bonded locksmith service provider.
Why choose Garland Locksmith Pros?
We are a trusted brand name and we can help you out with your car key replacement needs or any other automotive locksmith services. From Ford to Chevrolet and Audi to BMW, we have serviced cars of a wide range of brands for our customers. Our technicians come with years of industry experience and expertise.
If you need more convincing, here are a few more reasons as to why Garland Locksmith Pros is your best bet when it comes to car key replacement and other services, such as residential locksmith, commercial locksmith, automotive locksmith.
 Flexible payment options and multiple choices
At Garland Locksmith Pros, we believe in providing our customers with maximum flexibility and options. Hence, we accept payment through a wide range of online and offline channels, including credit cards, debit cards and cash.
Fully licensed and certified company
With the advent of the internet, there is no dearth of a host of websites claiming to be the best service providers. However, you can rely on us for sure as we are a fully licensed, bonded and insured company. We abide by industry standards and provide the most professional services. Our License number is #B19847.
Reasonable and upfront pricing
We offer our services at most reasonable and affordable rates. In addition, we are very upfront about the pricing and charges because we believe in 100 percent transparency. Our new car key services start at $90 while our car key duplication services start at $59. We charge $19 as service fee and for outside the main area, the service fee is at $29.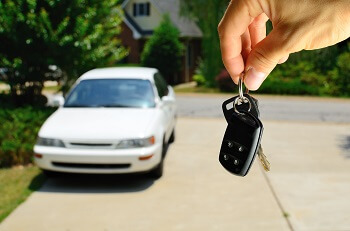 At Garland Locksmith Pros, we understand the importance of the security and safety of our customers. That is why we offer the highest quality lock systems at reasonable and upfront pricing. We also understand that there is always a sense of urgency with lock-related services, hence we offer faster response times.
We are a reliable brand name in Garland, Texas and surrounding areas when it comes to burglary damage repair and other lock services. Just call us at (469) 333-2599 or write to us at manager@txgarlandlocksmith.com and our team will reach back to you asap. Our customer support will reach back to you with the required information and help at the earliest possible.
You can also reach out to us online to know more about our 24 hour locksmith services, residential locksmith, automotive locksmith, commercial locksmith services and more.